Welcome to visit the official website of Ningbo Kangqiang Microelectronics Technology Co., Ltd!
【Tranning Info.】The 1st 6S knowledge training in 2009
---
Subject: 6S Knowledge
Date: February 17, 2009
Site: Meeting room in Kangqiang company
Main lecturer: Production Manager Mr. Xiao Kedong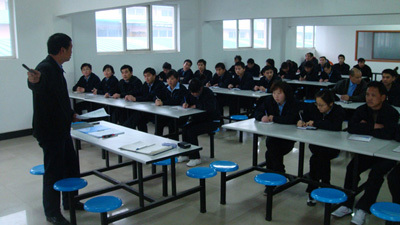 Training Site
In the 1st season of 2009, we have organised a training about 6S knowledge for all staff, aimed to pursue the overall quality of staff and strengthen the provention awareness of security risks. In order to have a better understanding of 6S, the main lecturer gave an account with the examples and the staff communicated with each other about 6S knowledge, which have improved the efficiency and quality of the training.
QC Chief.: Shen Yanzhi
Close Windows